Facts
Icons
TWITTER
Hello Kitty Furrytale
sanrio stores
-TIMES SQUARE 233 WEST 42ND STREET NEW YORK, NY 10036 US
-JAPANESE VILLAGE 115 Japanese Village Plaza Mal LOS ANGELES, CA 90012 US
To find a store near you click
here
Welcome
Welcome to Hello Kitty Dollhouse! This blog is dedication to Hello Kitty. Where you can find photos, gifs, news etc. Hello Kitty Dollhouse does not claim anything unless stated otherwise. We are not affiliated with Hello Kitty.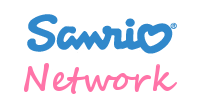 network
Favorite Hello Kitty Blogs

Hello Kitty Addiction - ❤
Hello Kitty Problems - ❤


App
Hello Kitty Cafe
★★★★
Check out my pictures
click here
Hello Kitty jack o' lantern doughnut ~ (photo credit in source link)
Here is a very sneaky-sneak preview of my comic for Hello Kitty, Hello 40 - a new book from Viz Media celebrating Hello Kitty's 40th Anniversary.

There will be special limited edition copies of the book available at San Diego Comic Con this week at VIZ Media (Booth #2813)
hello kitty café today!!!
sneak preview of my comic for "hello kitty, hello 40: a 40th anniversary tribute" premiering this week at san diego comicon!

VIZ Media (Booth #2813): Hello Kitty, Hello 40 story & art anthology published in partnership with VIZ Media. Featuring comic artists, muralists, toy creators and authors commemorating Hello Kitty's 40th Anniversary, this Comic-Con exclusive edition will be limited to 250 books.

preorder (powell's books)