Facts
Icons
TWITTER
Hello Kitty Furrytale
sanrio stores
-TIMES SQUARE 233 WEST 42ND STREET NEW YORK, NY 10036 US
-JAPANESE VILLAGE 115 Japanese Village Plaza Mal LOS ANGELES, CA 90012 US
To find a store near you click
here
Welcome
Welcome to Hello Kitty Dollhouse! This blog is dedication to Hello Kitty. Where you can find photos, gifs, news etc. Hello Kitty Dollhouse does not claim anything unless stated otherwise. We are not affiliated with Hello Kitty.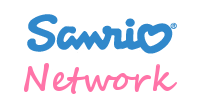 network
Favorite Hello Kitty Blogs

Hello Kitty Addiction - ❤
Hello Kitty Problems - ❤


App
Hello Kitty Cafe
★★★★
Check out my pictures
click here
April 12th, 13th and 19th at the Northern California Cherry Blossom Festival in San Francisco. Visit the Sanrio Kids corner to enjoy activites, games and more!
Happy April Fools' Day
& Happy Birthday to my little brother🎉🎊🎁
Seeing all the hello kitty x playboy controversy then realizing that it is my avatar…
:/